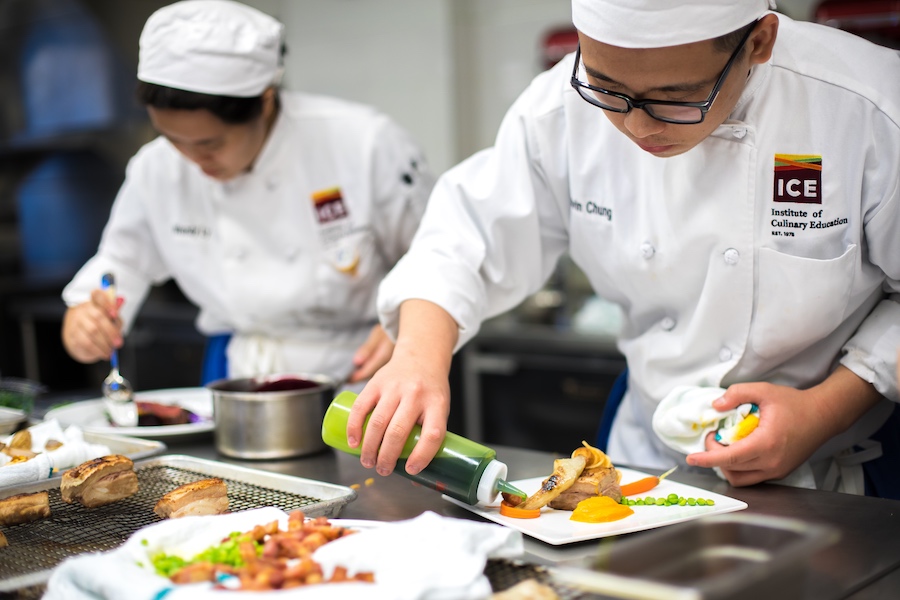 In an era where screens have become windows to knowledge and connectivity, the culinary landscape has undergone a transformation akin to an exquisite recipe finding new dimensions. This metamorphosis is particularly evident in the realm of the Food Network, an institution that has not only embraced but thrived within the realms of the digital age. As we navigate the seas of culinary content in this digital epoch, it becomes evident that the Food Network has mastered the art of staying relevant while keeping the essence of gastronomy intact.
A Digital Odyssey of Gastronomy
The concept of a Food Network has transitioned from a mere television channel to a comprehensive digital gastronomic symposium. In this age where immediacy and accessibility reign supreme, the network has risen to the occasion by creating an online presence that is both alluring and resourceful. From engaging web platforms to interactive social media handles, it has intricately woven its digital tapestry, inviting culinary enthusiasts to embark on a journey of flavors and techniques.
Streaming Success: The Digital Revolution
The term "couch potato" has evolved into "couch gourmet" as the Food Network transcends traditional broadcast avenues and dives headfirst into the realm of streaming. With a multitude of streaming services at its disposal, it presents its audience with an enticing array of culinary content that caters to various palates and preferences. From the comfort of one's home, viewers can now explore the intricacies of cooking, learn from culinary luminaries, and immerse themselves in culinary documentaries that serve as a window into the world's diverse cuisines.
Beyond Recipes: Interactive Culinary Experiences
In this digital era, the Food Network is not content with being a mere recipe repository. It has metamorphosed into an interactive culinary laboratory where experimentation is encouraged and learning is immersive. Cooking tutorials are no longer confined to static pages; instead, they come alive through video demonstrations that allow viewers to observe techniques up close, ensuring a deeper understanding of the culinary process. Virtual cooking classes have become a norm, enabling individuals to learn from experts without geographical limitations.
From Passive to Participative: Social Media Engagement
Social media has become the quintessential spice in the Food Network's digital recipe. Platforms like Instagram, YouTube, and TikTok have become the breeding ground for culinary creativity and engagement. Chefs, both amateur and professional, showcase their culinary artistry through visually captivating posts, tantalizing short videos, and innovative challenges. This newfound form of engagement transcends passive viewership, transforming it into a participative culinary community.
A Gourmet Algorithm: Personalized Culinary Exploration
In the digital age, algorithms have taken the center stage, curating content that aligns with individual preferences. The Food Network has tapped into this phenomenon, utilizing data-driven insights to tailor culinary content for its audience. Whether someone is a novice cook seeking beginner-friendly recipes or a seasoned chef looking for advanced techniques, the network's algorithms ensure a personalized culinary journey that resonates on a gastronomic level.
360-Degree Immersion: Virtual Reality and Augmented Reality
The marriage of culinary content and technology has given birth to immersive experiences that blur the lines between reality and the virtual realm. The Food Network has ventured into the domains of virtual reality (VR) and augmented reality (AR), offering culinary enthusiasts a seat at the chef's table like never before. Through VR, individuals can virtually step into a professional kitchen and witness the art of cooking from an intimate vantage point. AR, on the other hand, can transform any home kitchen into a guided cooking school, with digital overlays guiding users through each step of a recipe.
Interactive Cookbooks: Beyond Paper and Ink
The digital age has transformed even the traditional cookbook into a dynamic and interactive entity. The Food Network has embraced this evolution by offering digital cookbooks that transcend the limitations of paper and ink. These interactive cookbooks often come with embedded videos, step-by-step tutorials, and dynamic features that enhance the cooking experience. It's as if the chef is right there in the kitchen, guiding you through the culinary journey.
Global Collaboration: Connecting Chefs and Audiences
The digital age knows no geographical boundaries, and the Food Network has harnessed this potential to create a global culinary community. It provides a platform where chefs from diverse corners of the world can collaborate, share their expertise, and showcase their regional cuisines. This intercontinental exchange of culinary knowledge enriches both chefs and audiences, fostering a global appreciation for the art of cooking.
Preservation of Culinary Heritage: A Digital Archive
In this era of rapid change, preserving culinary heritage is of paramount importance. The Food Network recognizes this and has created a digital archive that captures the essence of traditional cuisines and cooking techniques. Through meticulously documented video content, interviews with culinary experts, and digital repositories of age-old recipes, the network contributes to the preservation of culinary legacies for generations to come.
The Digital Age's Culinary Renaissance
As we stand on the precipice of a new culinary era, the Food Network exemplifies the harmonious fusion of gastronomy and technology. It has seamlessly woven the digital fabric into the culinary tapestry, ensuring that the art of cooking remains accessible, engaging, and ever-evolving. In the digital age, the Food Network is not just a channel; it's a gateway to a world of flavors, techniques, and culinary narratives that transcend screens and stimulate the senses.